Today's ride isn't a big distance epic, but a 3-4 hour meander through some nice countryside with some great lake views. Sue has decided to stay at home, so it's just Andy, his GS and me.
First picture of the day, en route towards Bellegarde. Early morning cloud with the Alps in the background.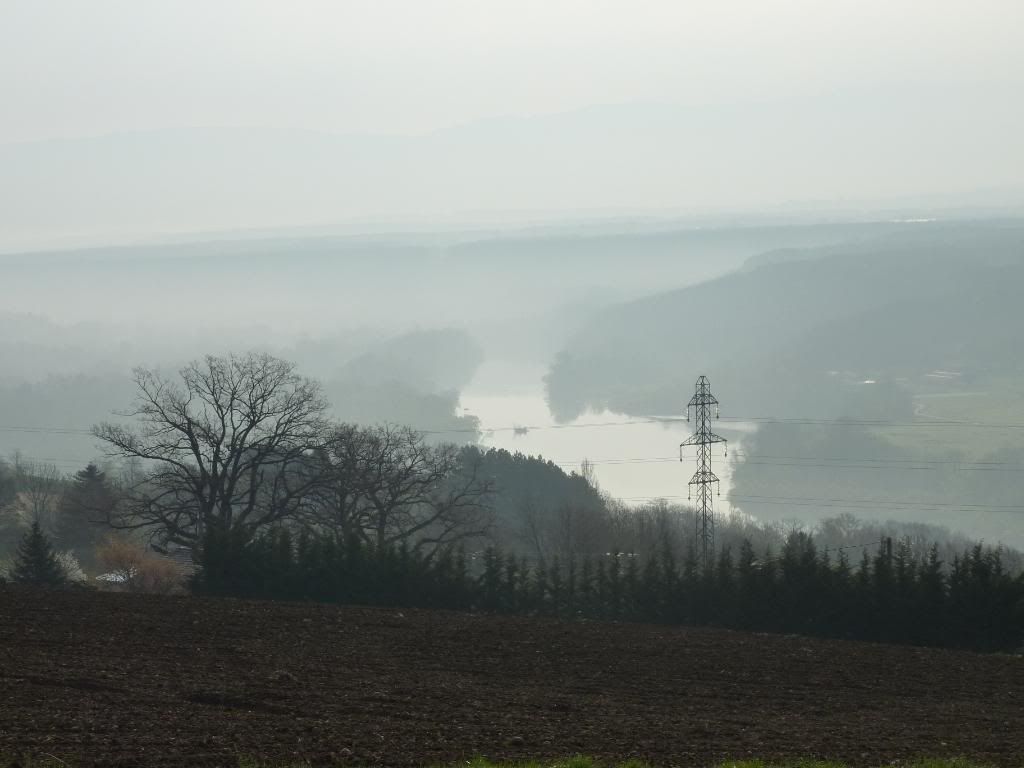 Thanks to roadworks we are forced to retrace our steps and lose some time, but there is no rush, so we're not too bothered. Here is clue to the type of area we are in. To those without French language skills, this reads "Vineyard route of Savoie.
Heading towards Aix les Bains we take the small Col de Chambotte towards its peak of 724m. It's not very high but affords us some great views of the Lac de Bourget. The rising sun illuminates more and more of the lake and surroundings creating an ever changing atmosphere and views.
As we climb the view continues to unfold.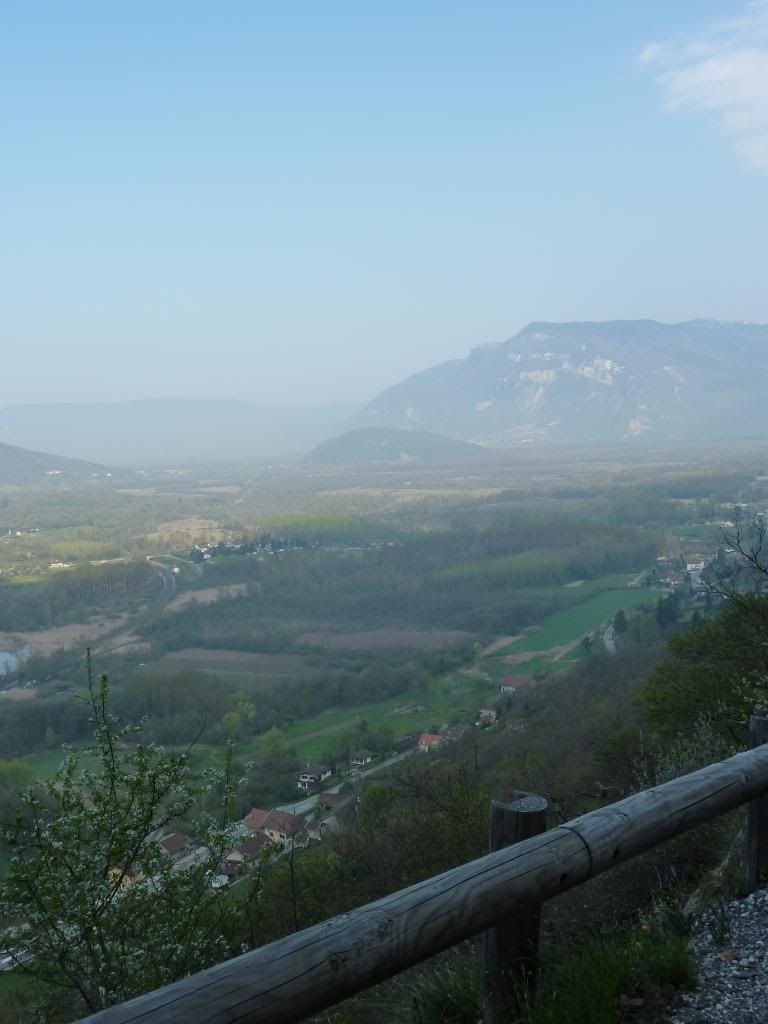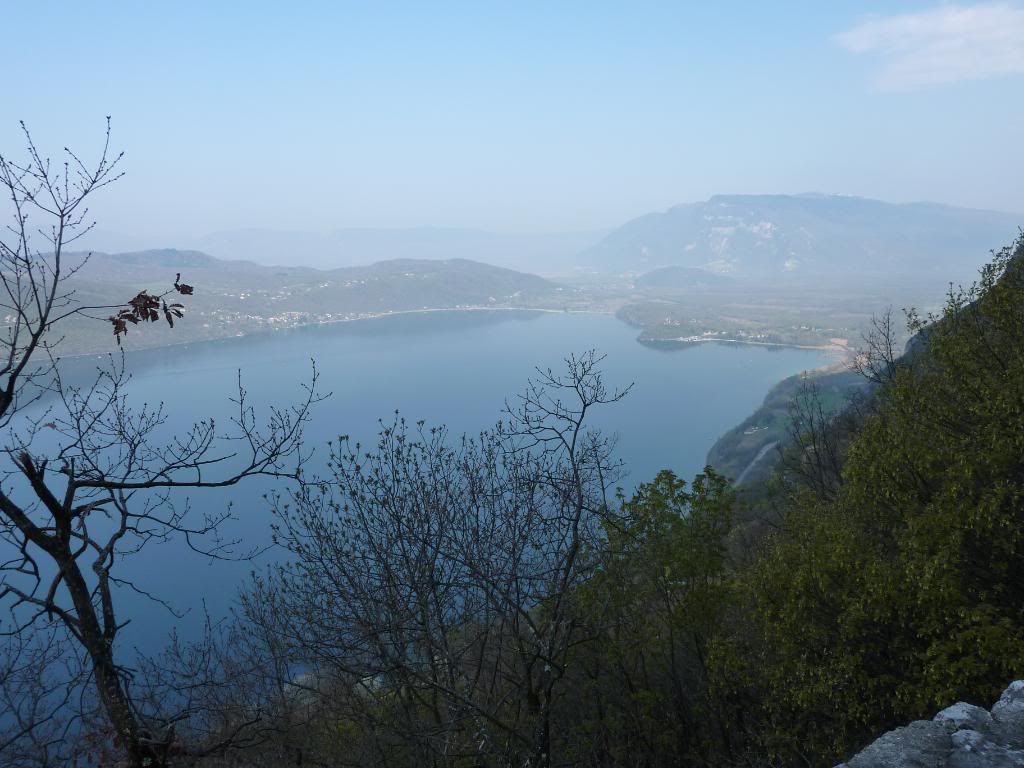 The road gets gradually more narrow as you approach the top.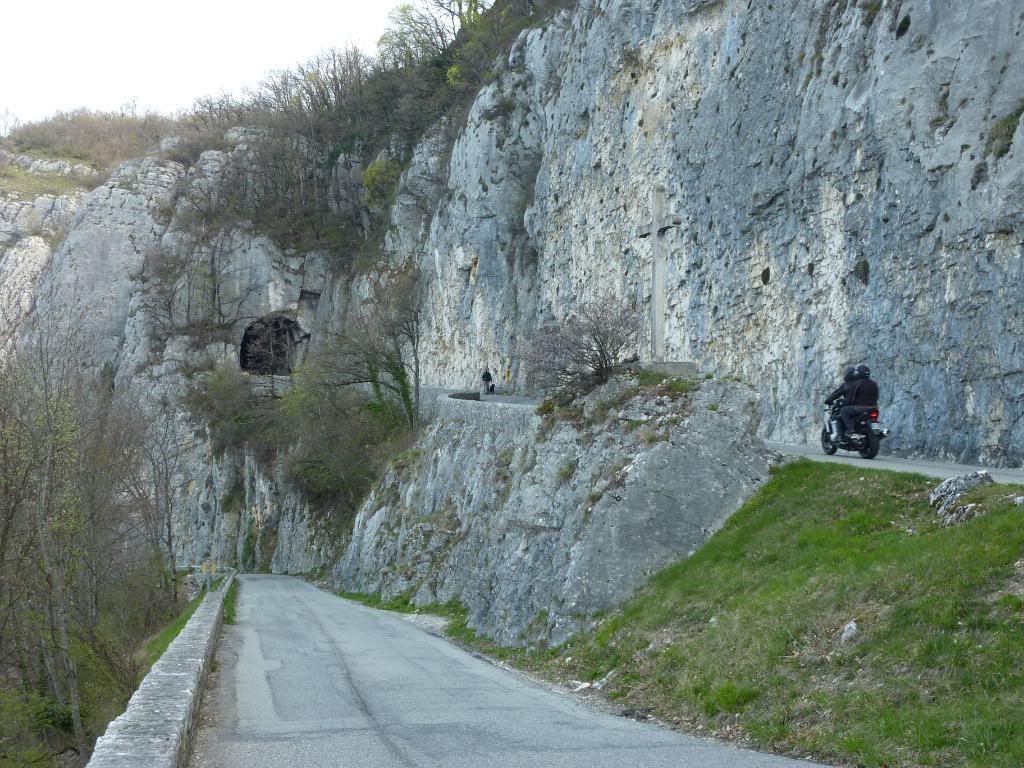 Roadside cross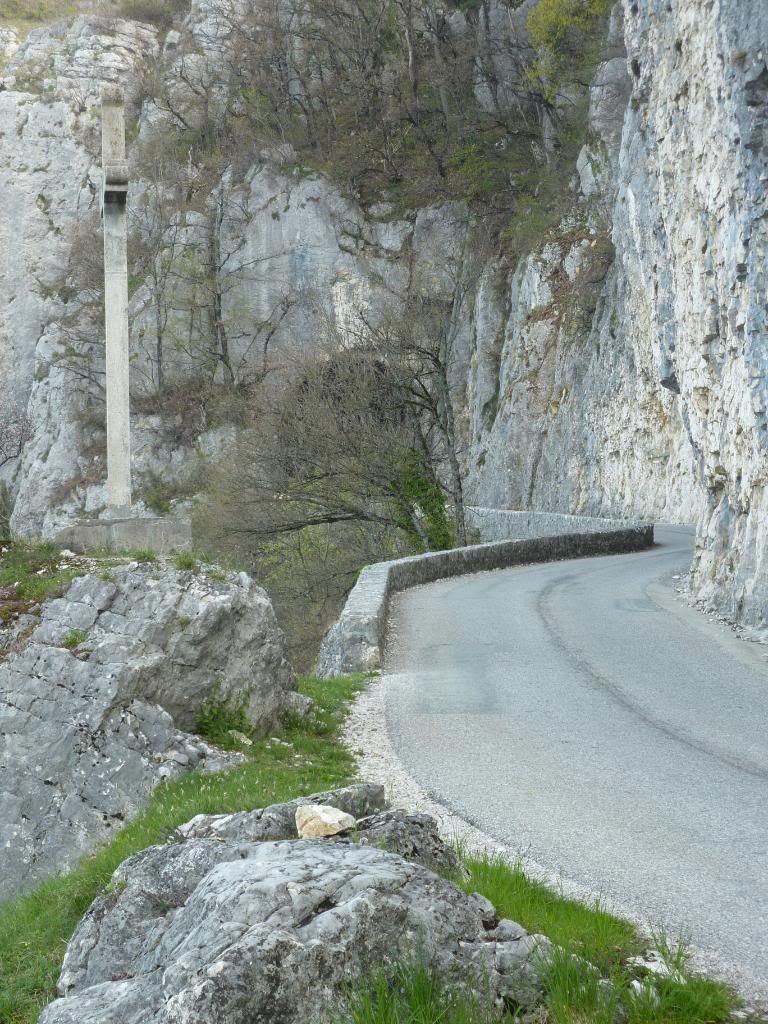 Andy sheltering under large overhanging rock!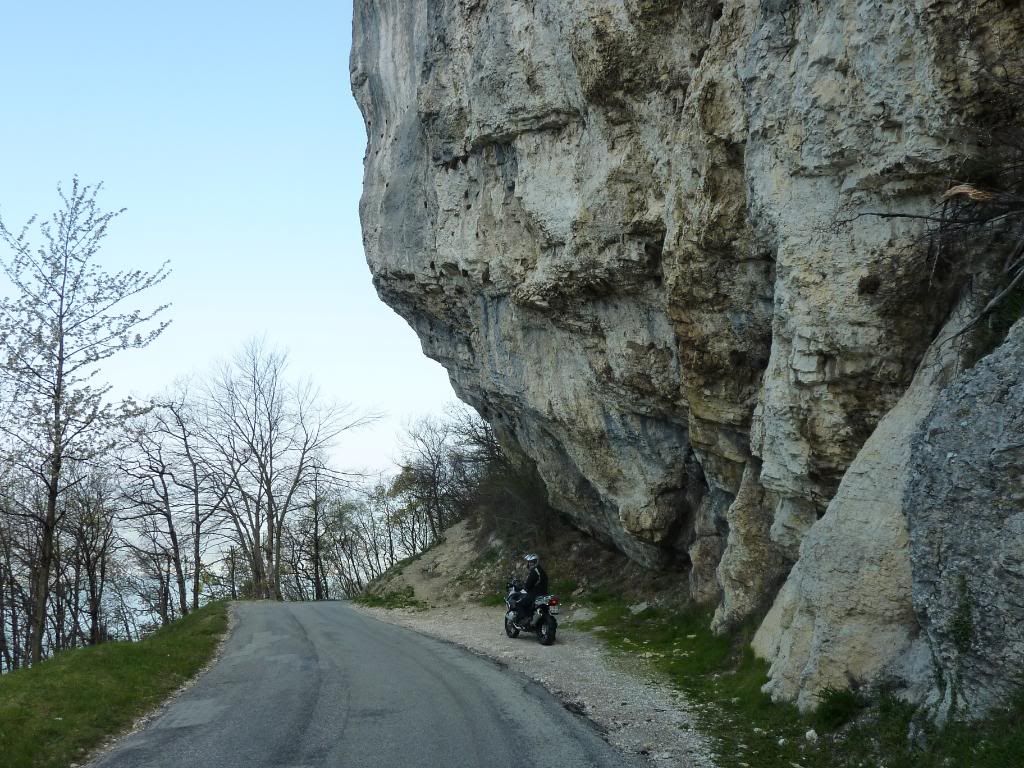 We turned round and dropped back down the col before heading towards Aix les Bains. You ride alongside the lake and can see small aeroplanes landing in the small airfield several miles away. Skirting Aix les Bains towards the tunnel de chat we stop briefly while I ask Andy if, rather than go through the tunnel, he would prefer to ride over it, on the Col du Chat. This turned out to be a great choice, and although it's not that long, the views more than make up for it.
Bends!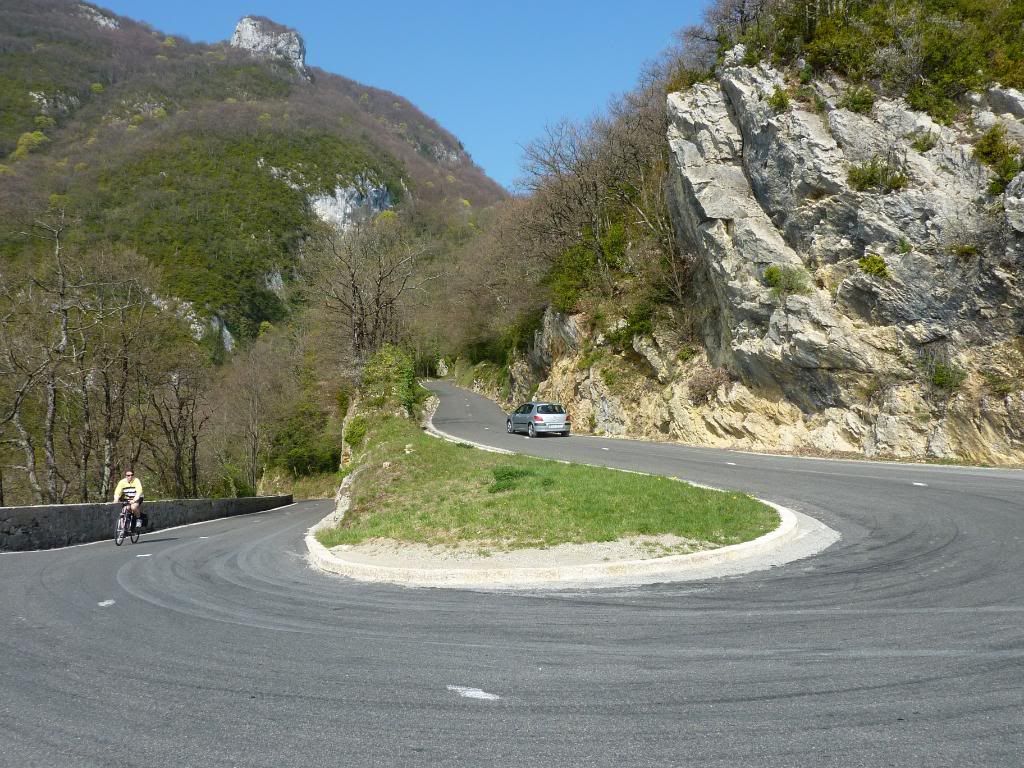 View towards the far end of the Lac de Bourget
Looking the other way to Aix les Bains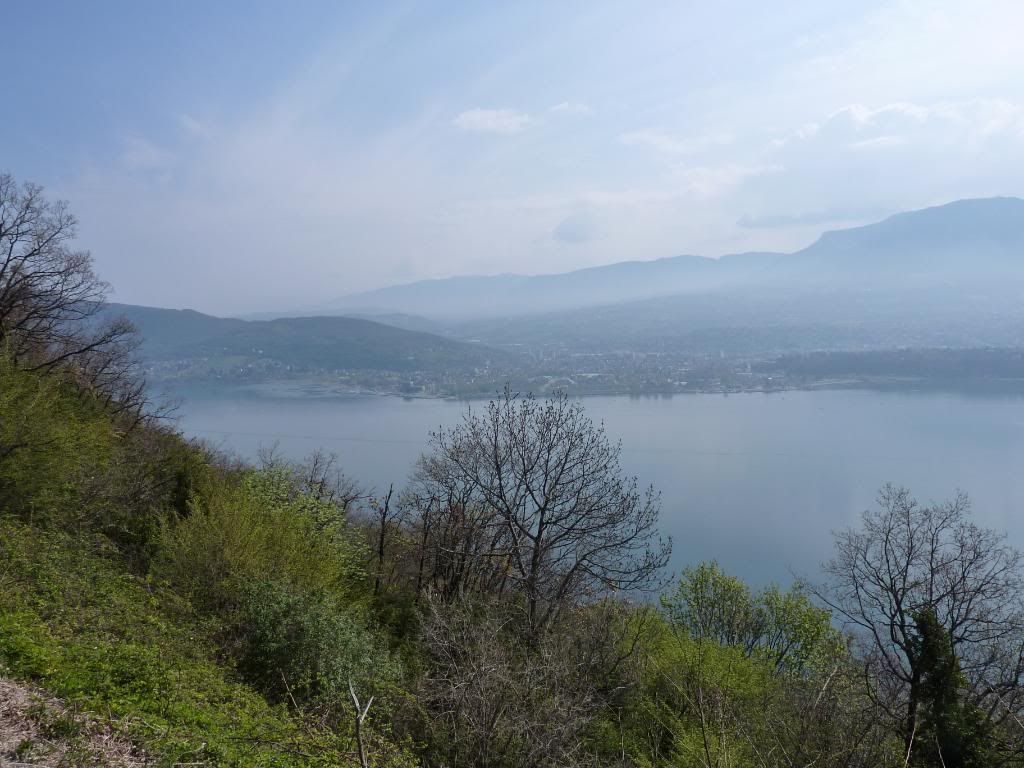 Great lakeside home!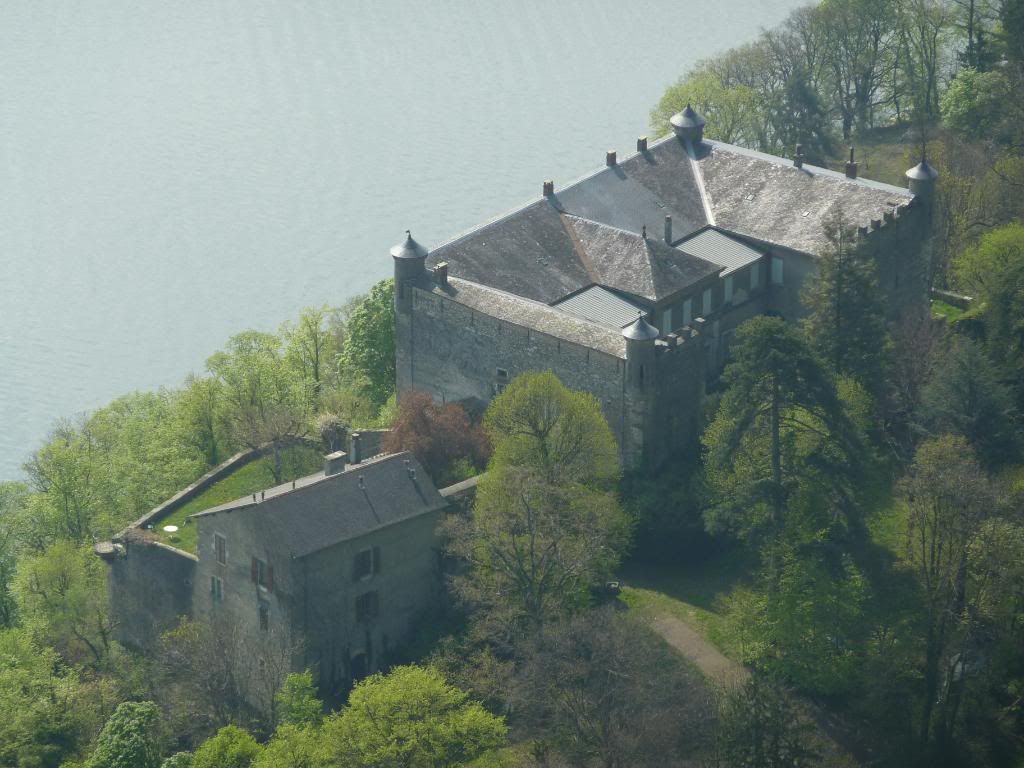 More bends!!
View on far side of col.
The Gorges du Balme en route to Belley and a coffe stop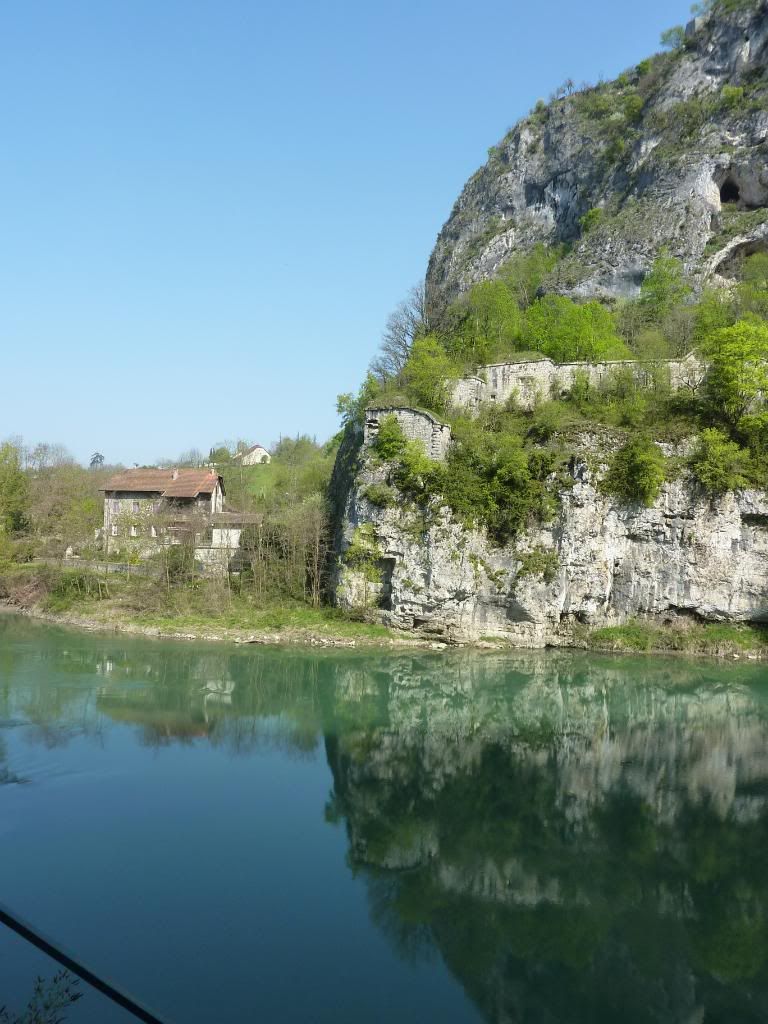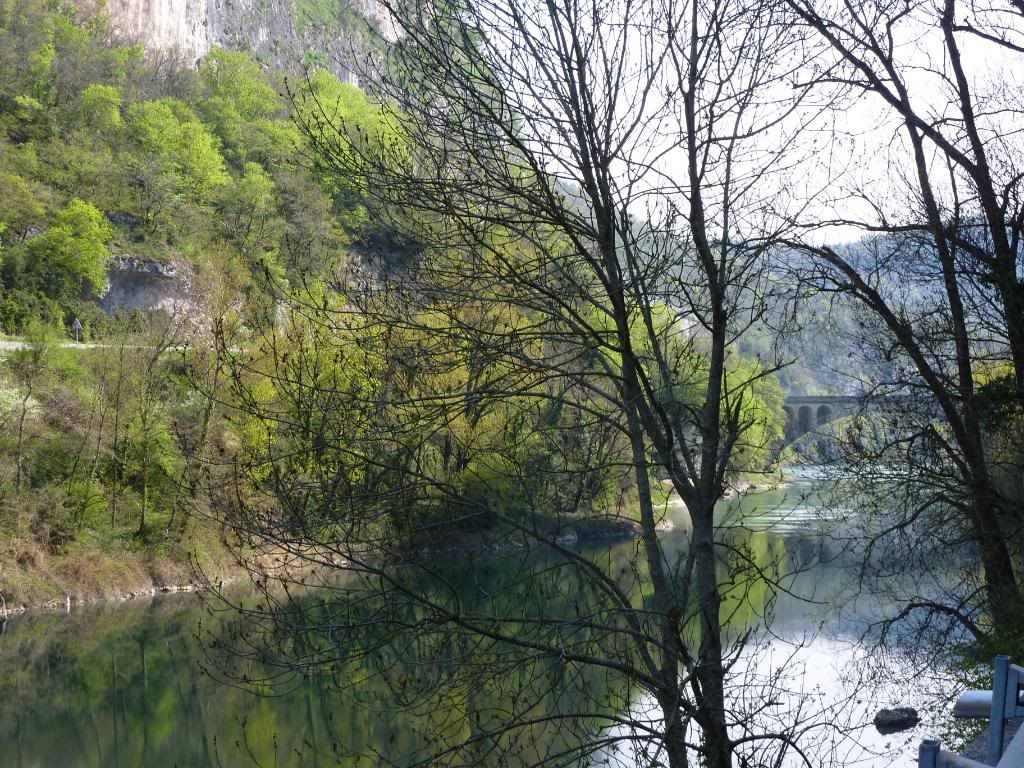 Weird building in the rocks.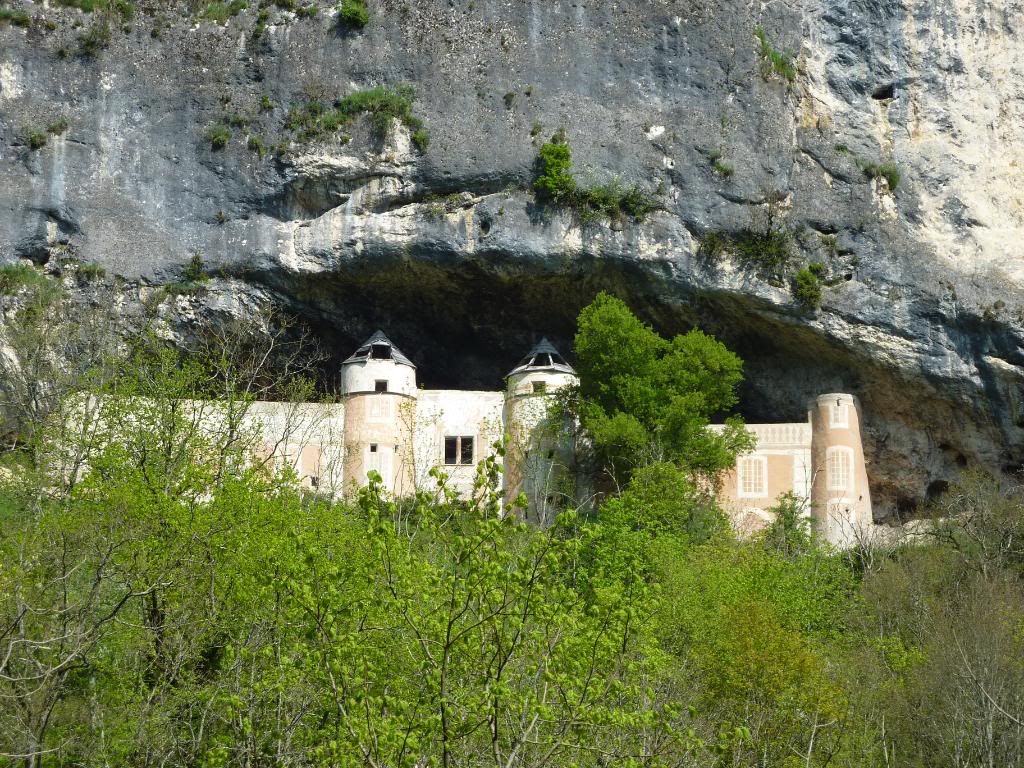 After the refreshment stop, an uneventful return ride home, and time to download the pics and write this report.
Enjoy
Paul