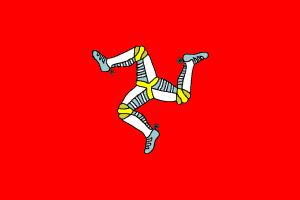 Sunday-
So if you read the previous prequel post, you'll have read we were on the verge of heading off to the Isle of Man TT practice week, but we ended up having a few last minute dramas to contend with before the off.
Starting with my K1300GT. I thought I'd got loads of tread left on the front tyre as the sides were showing a healthy 3mm, but I was shocked to find my depth gauge only indicating a much less impressive 1.6mm or less in the centre, meaning a frantic run round to get a new tyre fitted.
Next came Jons CBR600, which the week before decided to lose its coolant, and despite being rushed to the garage and spending time being stripped to find the fault, wouldn't play ball, meaning Jon was forced to turn up on his second option, a Suzuki RGV250.
Finally, Andrew (Roo) was hoping he would get the DVLA papers he needed back in time to get a daytime MOT on his track CBR600 so he wouldn't have to go on his 748. Luckily he was more successful than Jon, and he turned up on the 600.
So with the scene set, and having managed to watch MotoGP before the meeting time, I arrived to find the guys already there and waiting, so here they are, L to R:
Jim (GSXR1000K1), Roo (CBR600), John (Dog) R1, Kev (Bandit 1250), Jon (RGV250)
The route I'd planned to avoid the boredom of motorway riding turned out to be a good one, although it highlighted a problem we were to have all week, the fuel consumption of Roos CBR600. With high track gearing it seemed to be drinking fuel like a drunk at a free bar, and meant we needed to plan petrol stops. Following Dog into the petrol station ( through the no entry exit!) we were treated to chocolate bars from Dogs huge rucksac whilst the group alternatively went for a loo break or topped up with petrol.
128 miles later and 2 hours 58 in total (target time was 3 hours, damn I'm good!) we rocked up at the Devonshire Hotel in Liverpool, where for the bargain price of £20 each we not only had a room but a full English breakfast the next day!
After locking up the bikes and spending a while in the bar we headed for the only eating establishment the hotel receptionist recommended, Frankie and Bennys. Hardly haute cuisine and a 10 minute walk away, but we were ready to eat and set off for our burgers and wraps.
We managed to get back without getting too wet, but it was close as the skies turned dark and rain started to fall.  Next, a nights sleep and off to the ferry tomorrow!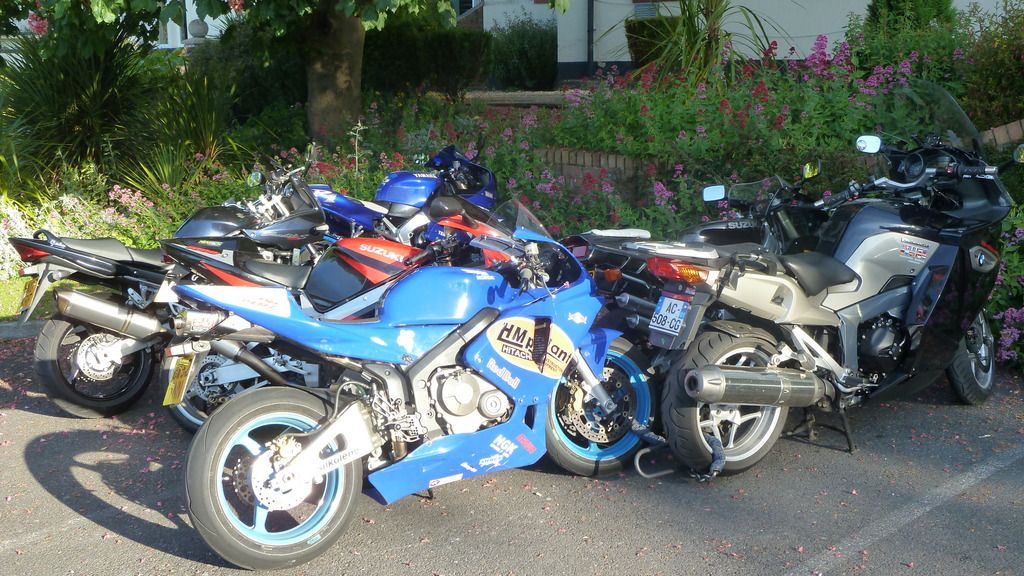 Monday-
Breakfast devoured we set off to the ferry, which turned out to be only 5 miles away, and joined the queue. First sight of the day, this gaudily painted tour boat.
The Manannan is the high speed catamaran which runs to the IOM at up to 35 knots per hour, so we would be getting the benefit of comfort and a quick crossing rather than being on the slower and more traditional ferry.
Here the guys are clearly looking forward to the trip!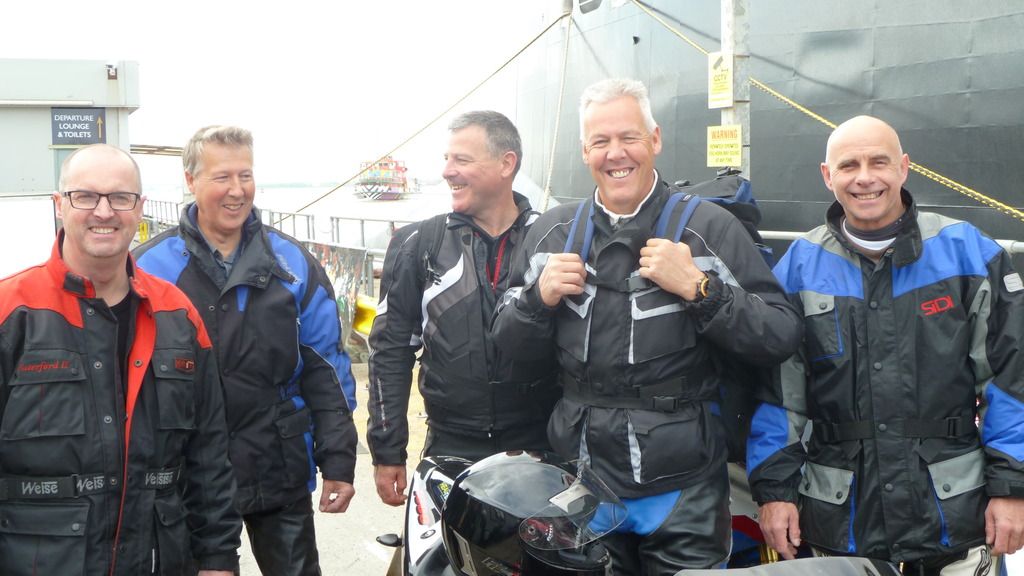 The queue doesn't look too big at this stage but it certainly got much bigger soon after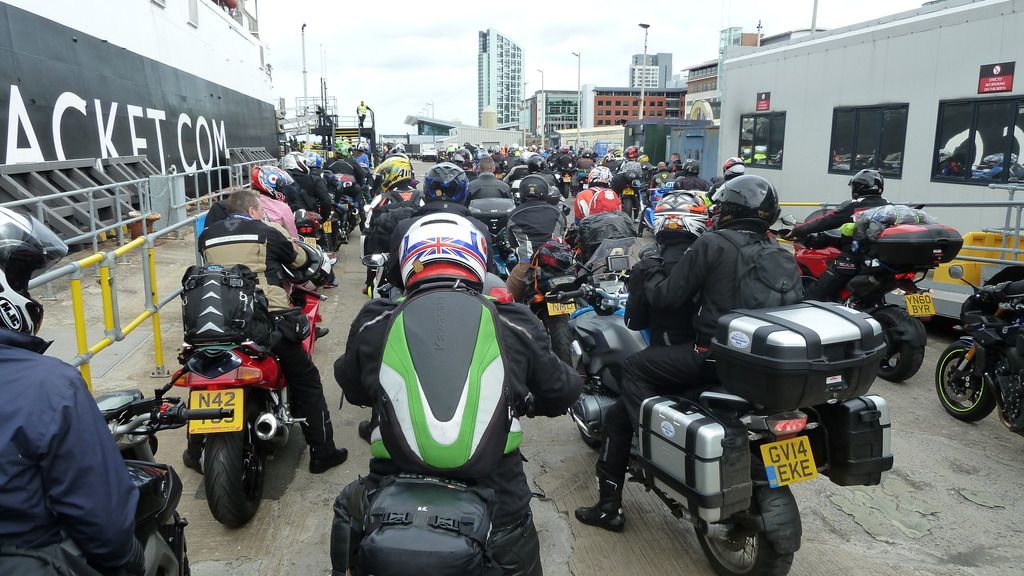 The crossing was pretty good given that the weather forecast hadn't been great, and although it was slightly choppy when the stabilisers were dropped to enter port, it wasn't too bad, but clearly there wasn't going to be much racing to watch, as a passenger announcement had advised anyone camping that 50mph gusts might force them to reconsider their options, and that a friendly village hall was taking people in that night.
So we got off the boat to some rain, but with the hotel less than two miles away we were soon there and parking up. Later that evening we watched as the incoming evening ferry battled the choppy seas with its bow seemingly disappearing under the waves.
This picture was taken from the hotel restaurant looking out towards the harbour that evening.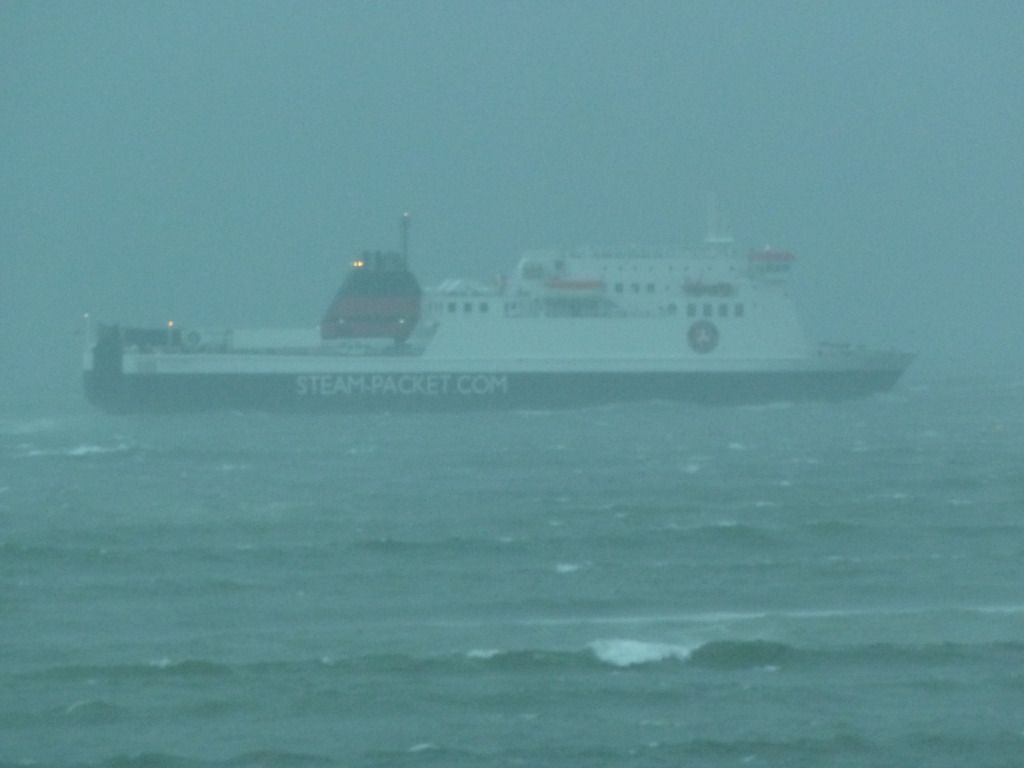 Inside and in the relative calm of the hotel restaurant, here we are enjoying a very reasonably priced meal and relaxing with a few drinks
Later on when the rain abated we decided to venture out and head up towards the paddock area. Parked outside, this humorous take on WeBuyAnyCar.com
An IOM number plate and sticker to be added to my bike as an addition to the current 15 countries I've ridden it in
.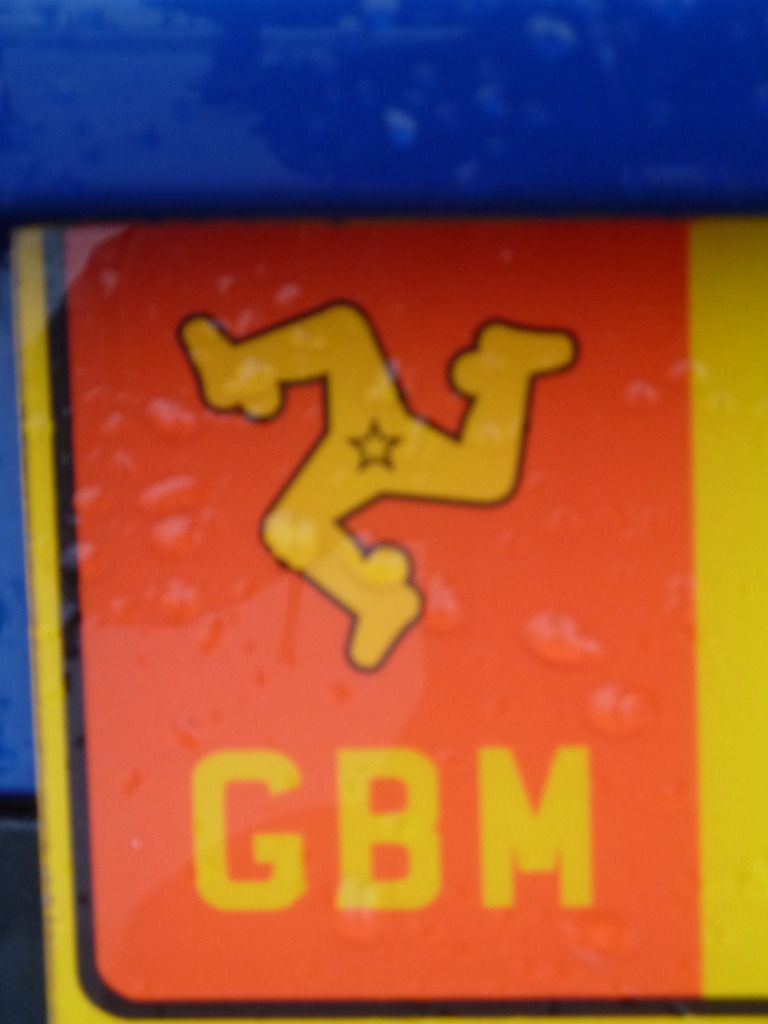 Not your common road sign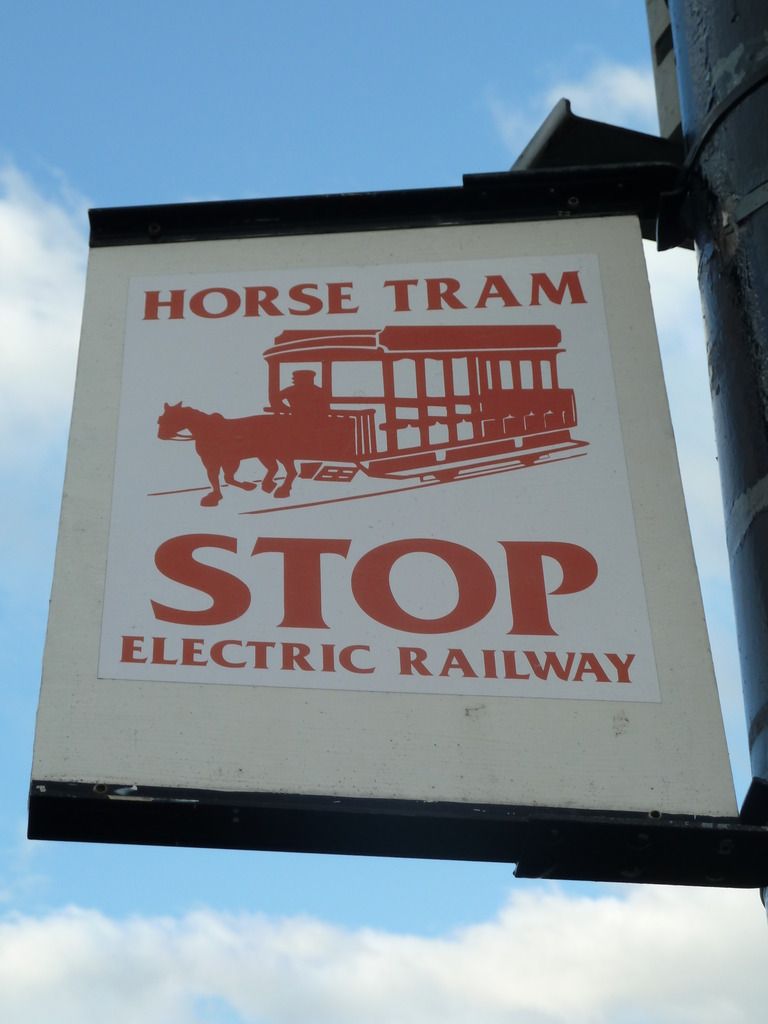 In the paddock area we saw this sign for a complex of fast assembly sleeping accommodation below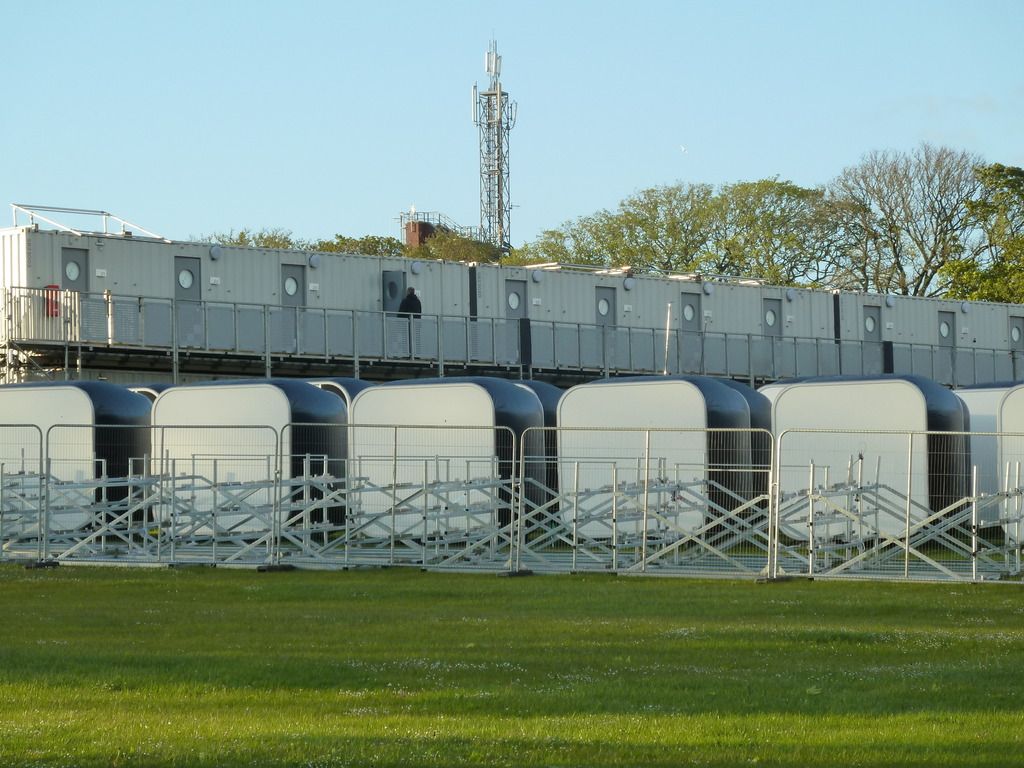 You can see how wet the roads are on the famous start finish straight leading down to Bray Hill
Leader board updated by Scouts during race week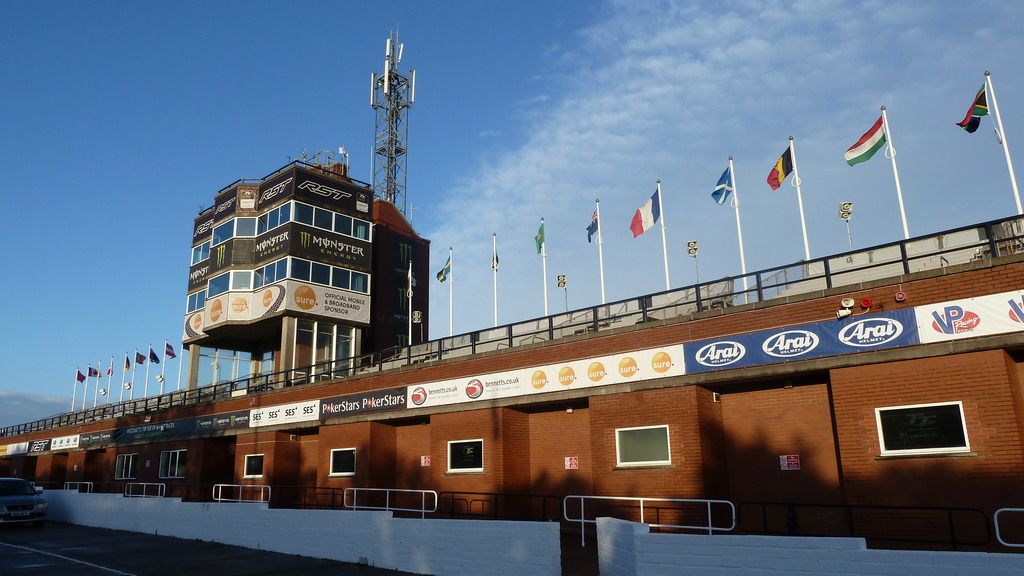 Walking back down and into town, we found a souvenir shop where we bought a few things but would definitely need to return to later in the week.
More sights below.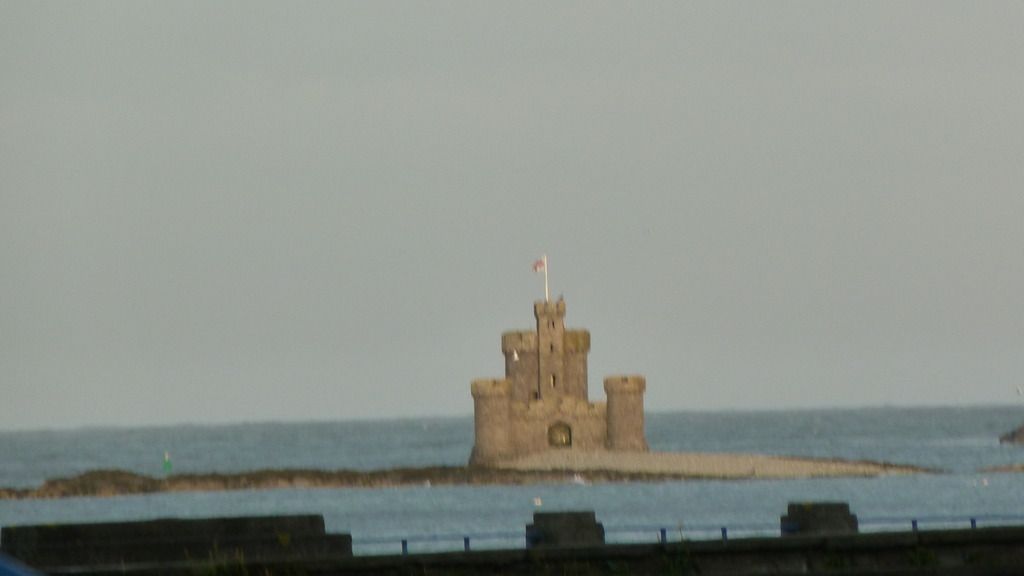 Sir Norman Wisdom statue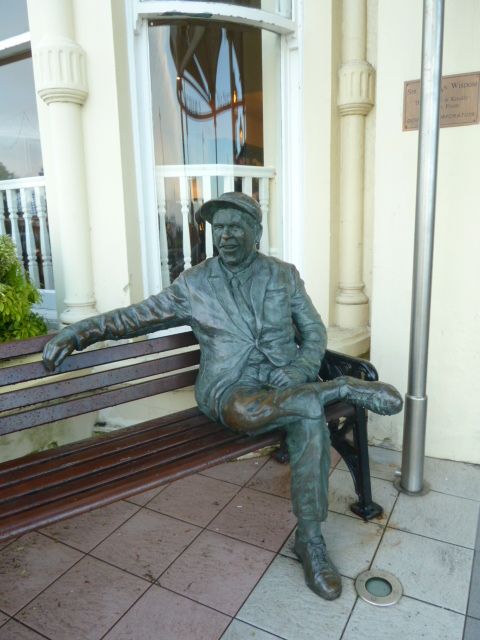 Great clouds in these pics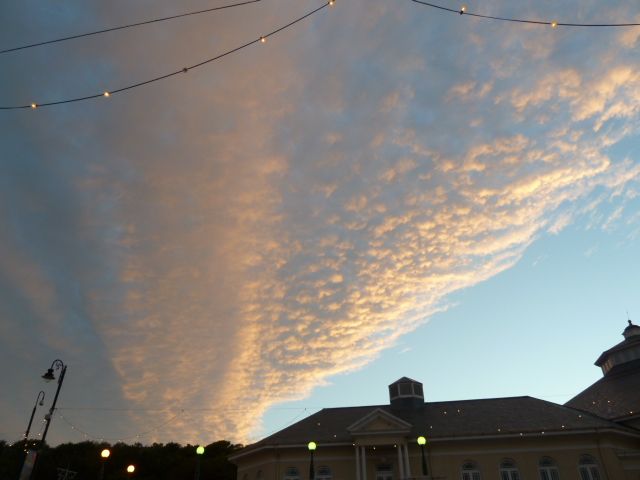 At least you can't say you weren't warned before you get fined!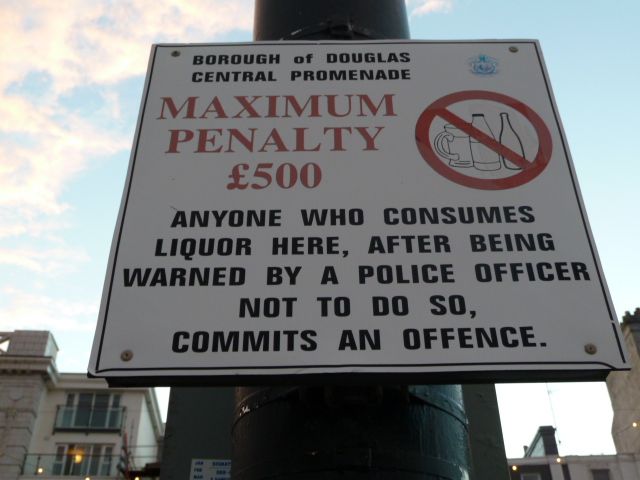 The 3 legs are everywhere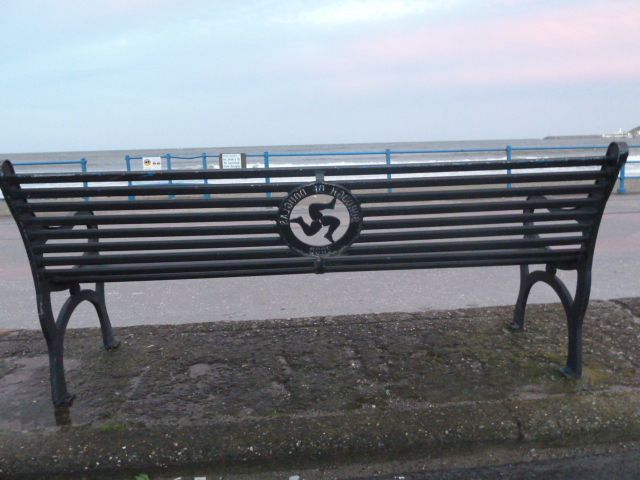 Back in the hotel car park this Katana. I'm not sure if it was an original or new one but it certainly wasn't standard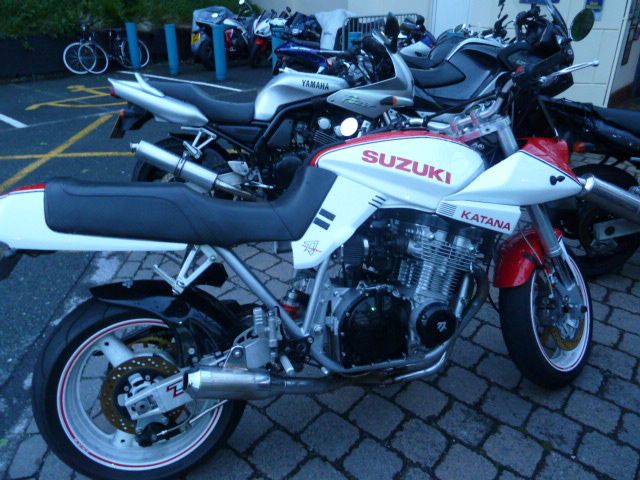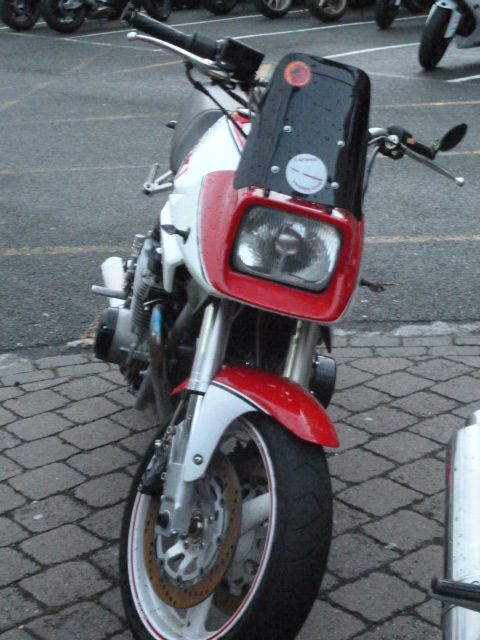 So back to the bar where it seems the islanders are so concerned about being short changed when their pints are pulled, they have a law to make sure it doesn't happen
So our first day was something of a disappointment as there had been no practice to watch, but with better weather forecast, we were able to retire for the night with the expectation of seeing some action the next day.
Todays ride- a massive 6.5 miles, 5 from hotel to ferry and 1 1/2 from ferry to hotel.