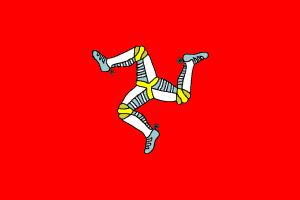 I've been riding bikes since 1976 (old git I know), and in that time done what I consider to have been quite a lot of bucket list rides, plus a lot of track time, but over the past two years I'd started to be asked by friends if I'd ever been to the I.O.M, and I never have!
To be honest if I'd been left to my own devices I probably never would either, organising ferries, hotels and the like isn't that difficult, but I wasn't sure Sue would fancy going and I didn't fancy going on my own, and with me being in the UK and Andy, the only other guy ever likely to want to go being based in Switzerland, the idea had never really got off the ground.
All that changed when one day out of the blue Jon asked if I fancied going, not to the TT itself but to the practice week, where costs would likely be slightly lower and with less people there. Not the thrill of the racing per se, but the same people on the roads trying to find optimum set ups and times for the following race week.
Jon and his riding group were already well advanced with their planning and were ready to book the ferry and hotel, but if I wanted to go too they needed my answer, the next day! Normally I plan things to the nth degree, but here was an option to go somewhere I'd never been, with the travel and accommodation organised for me, so armed with an approximate idea of costs (ferry prices not yet announced) and the dates, I decided that this was my best opportunity to actually go, and signed on the dotted line.
Although Liverpool and the ferry are only around two and a half hours from home, it was decided that rather than get up very early on Monday morning to catch the ferry, that we would go up on the Sunday afternoon, stop at a hotel there, and have a gentle ride in on the Monday morning after enjoying a full English breakfast.
As I'm the only one with a touring bike and a GPS, I've been designated the job of finding us a route there that doesn't include too much motorway work, but that doesn't take too much longer than 3 hours. So with the scene set and the off only a week away now, time to figure out what to take, make sure all the camera batteries are charged, and count down the days. Full report coming when I get back!