I came across this bike on a site a while ago and was blown away by it's radical looks. Although it looks a little awkward to ride it's a stunning machine, and so different from what we're used to today, I had to post on here and acknowledge it's beauty.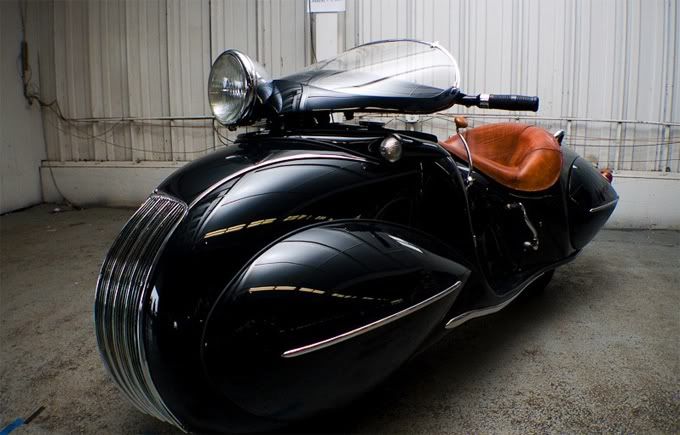 The bike is based on a 1930 KJ Henderson and is powered by an inline 4 cylinder engine which was customized in 1936 with "Streamliner" bodywork by a designer named O Ray Courtney.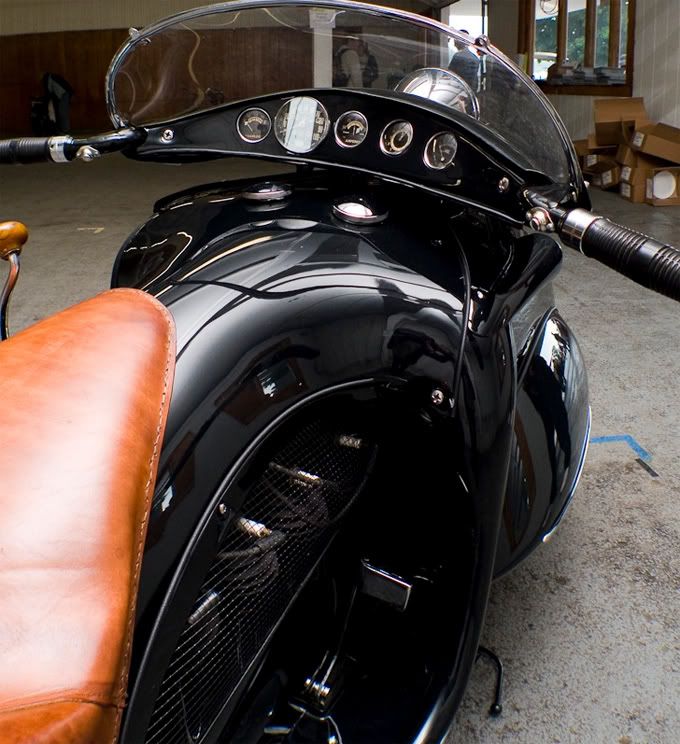 Apparently back in the 30's Henderson was one of Americas largest motorcycle manufacturer but went bankrupt in 1931 during the Great Depression.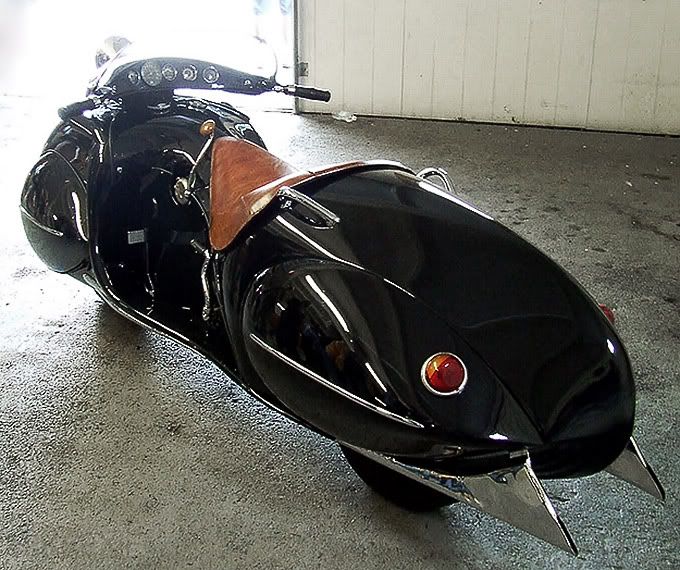 Of specific note is that all the mechanicals are hidden from view which gives it it's uncluttered and flowing lines.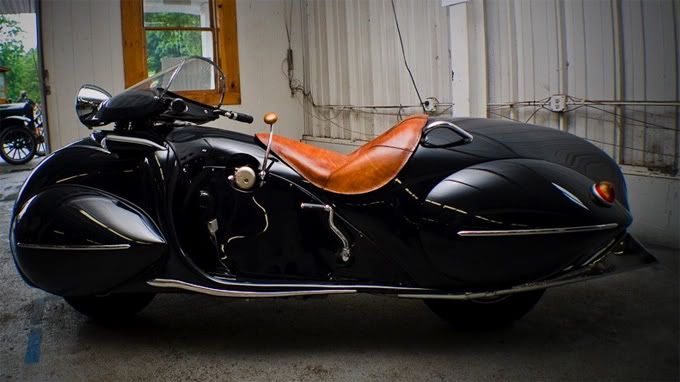 Acknowledgements to knucklebusters.com as photographic source