For those who have read earlier posts, you'll know I managed to have an off at Donington last year requiring some rebuild work on my R1 track bike . This is how the bike looked after being trailered back to the pits.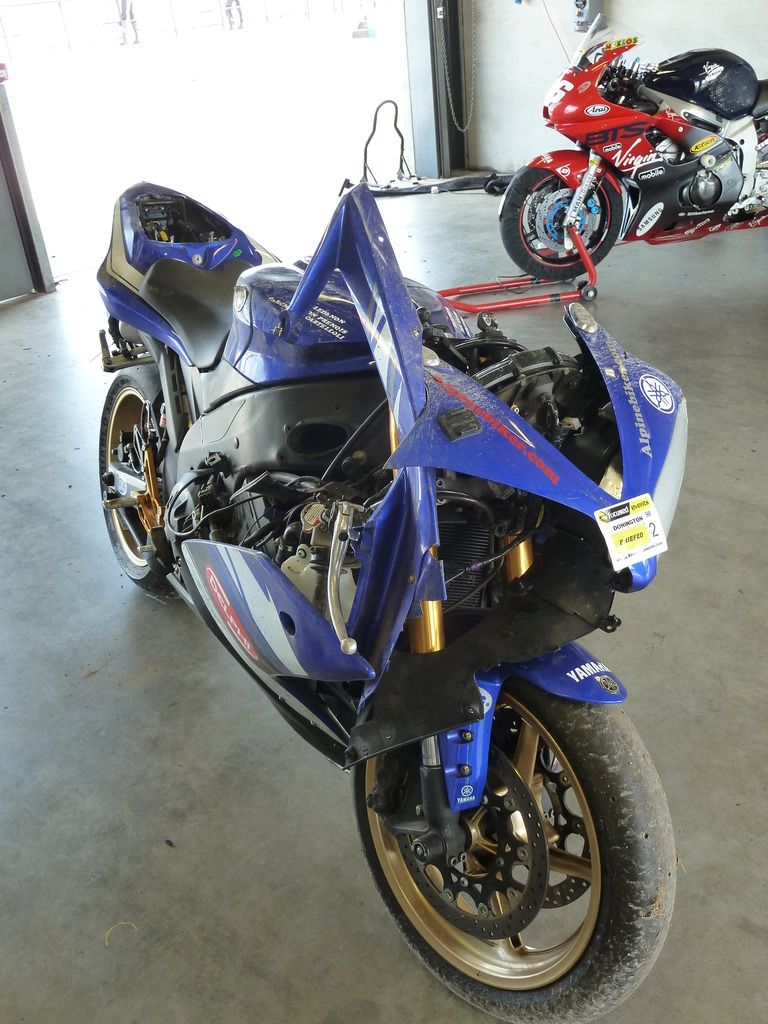 I detailed the full costs and work required in an earlier post, but as she is now almost finished apart from a few logos/stickers, I thought I'd share how it now looks.
The mechanical bits were finished first leaving just the cosmetics to finish. First job was to get the black track fairings with white sections resprayed to the original Yamaha blue, and I had the white sections changed to silver. The guy that did them used to do the HM plant Ducati fairings so knows his stuff and did a brilliant job.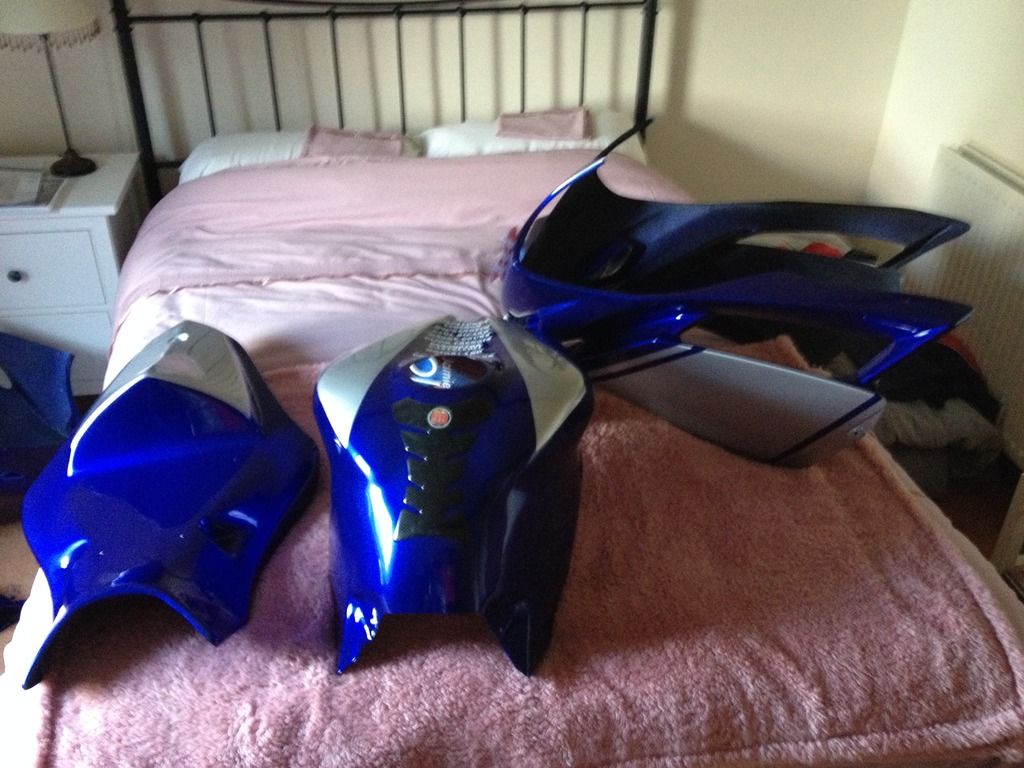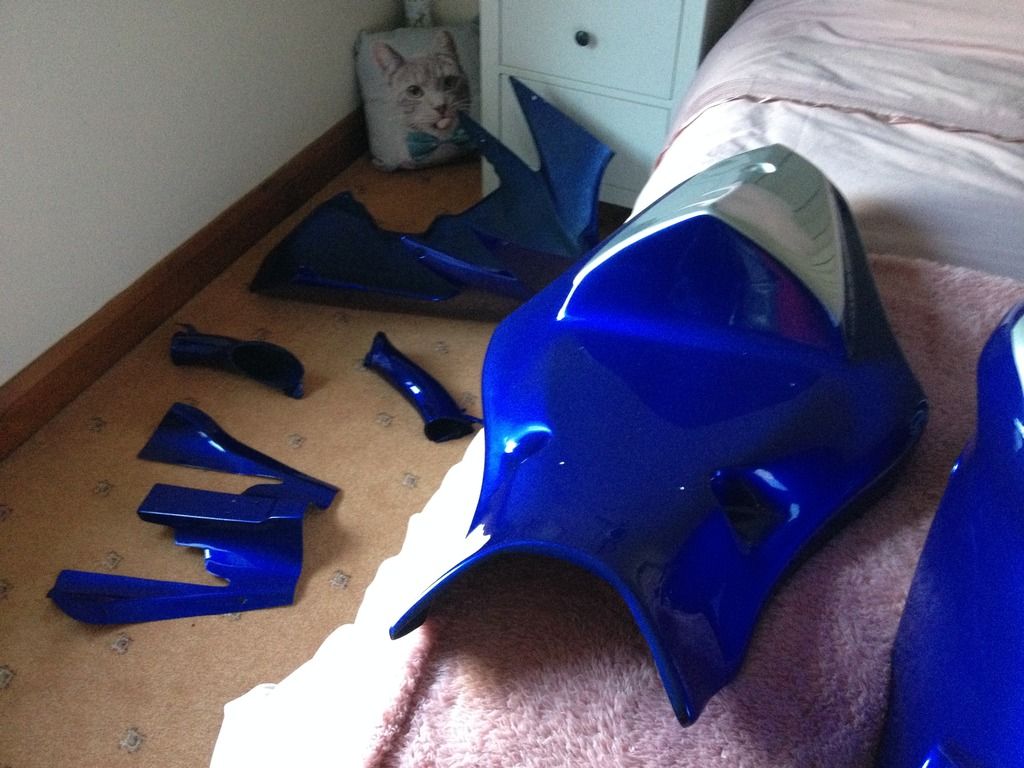 Next the first trial assembly on the bike.
Then the new SC2 slicks were mounted to the wheels ready for it's first outing sometime in June and doesn't it look great?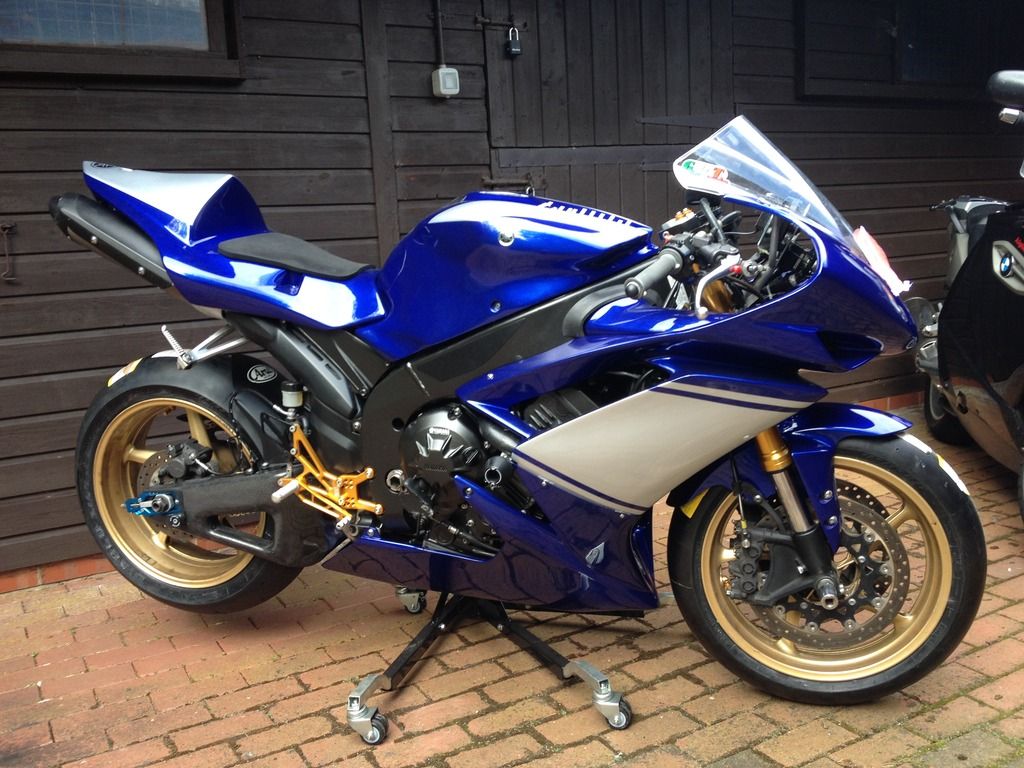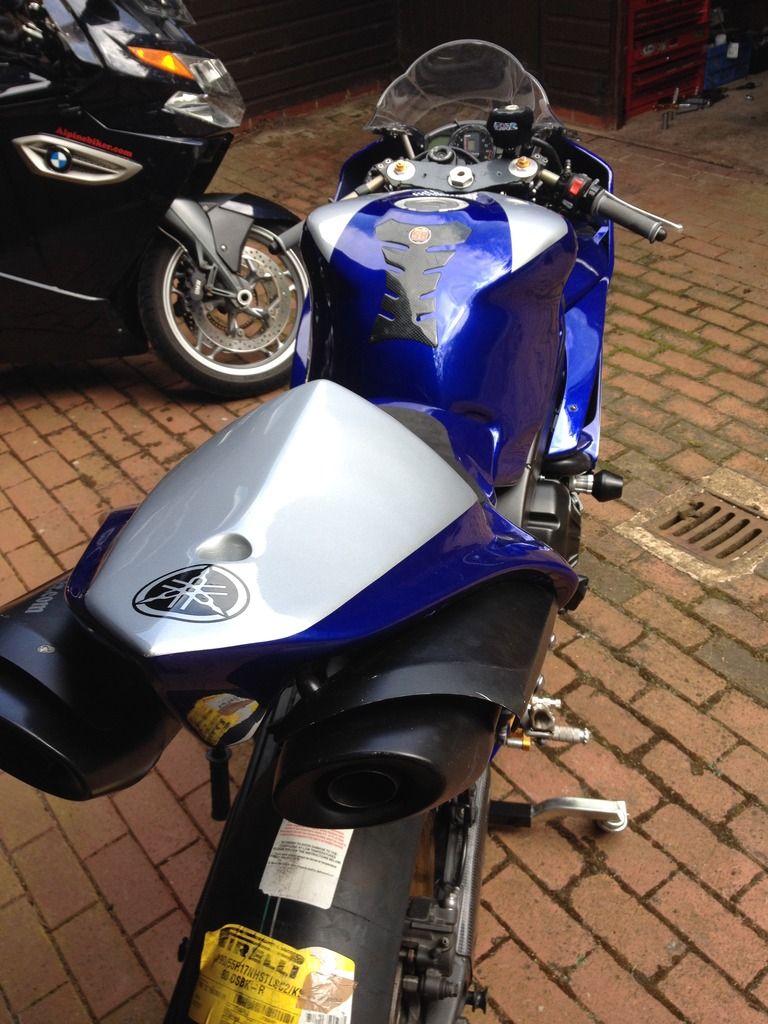 The JAP4 carbon swingarm covers look great and the Lightec adjusters are the business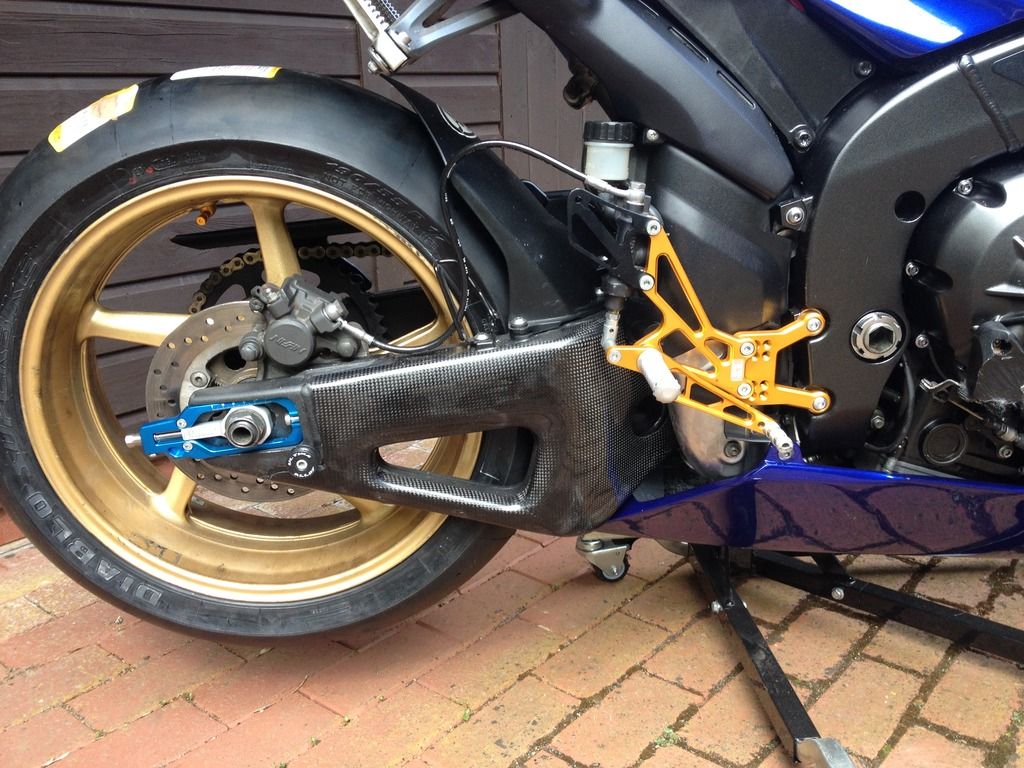 All that's left now is to top up the coolant and I'm ready to go, can't wait!