Home
Specialist guided Alpine Motorcycle Adventure Holiday Tours in the French and Swiss Alps, the Italian Dolomites and the French Jura region

"created for those who want to experience riding on some of the best roads on the planet, and to provide riders with an unparalleled experience of riding in the Alps and Dolomites"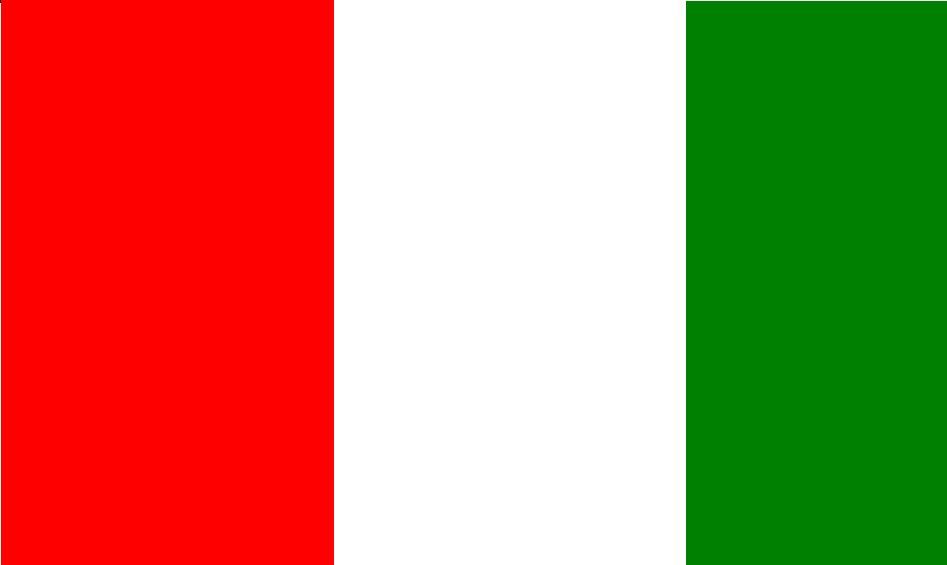 Since the formation of AlpineBiker.com in 2009, it's tours, website and photos have been featured in several press articles and magazines. 

Bike magazine published an article giving a taster of the type of riding you can experience in the Swiss Alps in it's January 2014 issue (released November 27th 2013)
In September 2010 The Guardian newspaper website featured the Swiss Mountain Passes tour amongst it's worlds top 10 best motorbiking trips in the world
Pirates Lair magazine (a respected American motorcycle accessory company) featured a photo from one of our tours on it's front cover.


THE PERSONAL TOUCHES FOUND ON ALPINEBIKER TOURS
AlpineBiker tours recognise that riders enjoy their tours in smaller, homogenous groups, so we don't run huge tours of 20 or more bikes, preferring to limit numbers to a maximum of 8 bikes in order to retain a more personal feeling and closer ambiance within the group. We also try to ensure groups and riders are as well matched as possible.


Each tour has specially created routes covering combinations of passes and routes which will allow you to savour riding some of the best roads on the planet, with each day linking multiple mountain passes over 2000 metres, and guaranteed to create a tour full of memories and riding experiences that will have you eager to return for more. These routes have been learnt and personally ridden extensively many times every year for over 14 years now, by me, Paul, your guide. I know them intimately and don't just ride there twice a year to lead groups. (In one two year period I rode over 32,500 miles there!)
Accomodation is in hotels I've selected for their excellent locations or character, located in gorges or astride mountain passes, usually with magnificent views which will stun, as you watch the morning sun rise over a gorge or watch it set over the Alps.
Whilst tours are offered in fixed formats comprising FULL days of riding, accomodation, breakfasts and evening meals, they can also be tailored individually for group requirements. If you have a group of 6-8 and would like to have your own bespoke tour created, please contact me with your ideas and preferred dates .
AlpineBiker.com has drawn riders from around the world, and to date riders have come from as far afield as Norway and the Netherlands, the USA, Canada, Australia, and the UK. I'm always happy when riders leave a tour having felt that it had been a special lifetime experience, so please
see rider comments section to see what "real" riders have thought of their AlpineBiker tour experience.
Finally, I consider safety to be of paramount experience, along with your enjoyment, so we ride at a sporty but safe pace, I take pride in seeing everyone who started a tour finish it in one piece, and preferably with their licences still intact!
Whichever tour you choose, each offers a unique riding experience for all levels of rider and ability. You will be blown away by the roads which will both challenge and inspire you; by the scale of the mountains and the magnificent alpine scenery; by waterfalls which cascade from the mountainsides, glaciers and glacial melt lakes, and gorges. These tours have it all!

(see gallery for a taster of what you could be experiencing)
Come and ride special passes such as the "Tremola" pictured below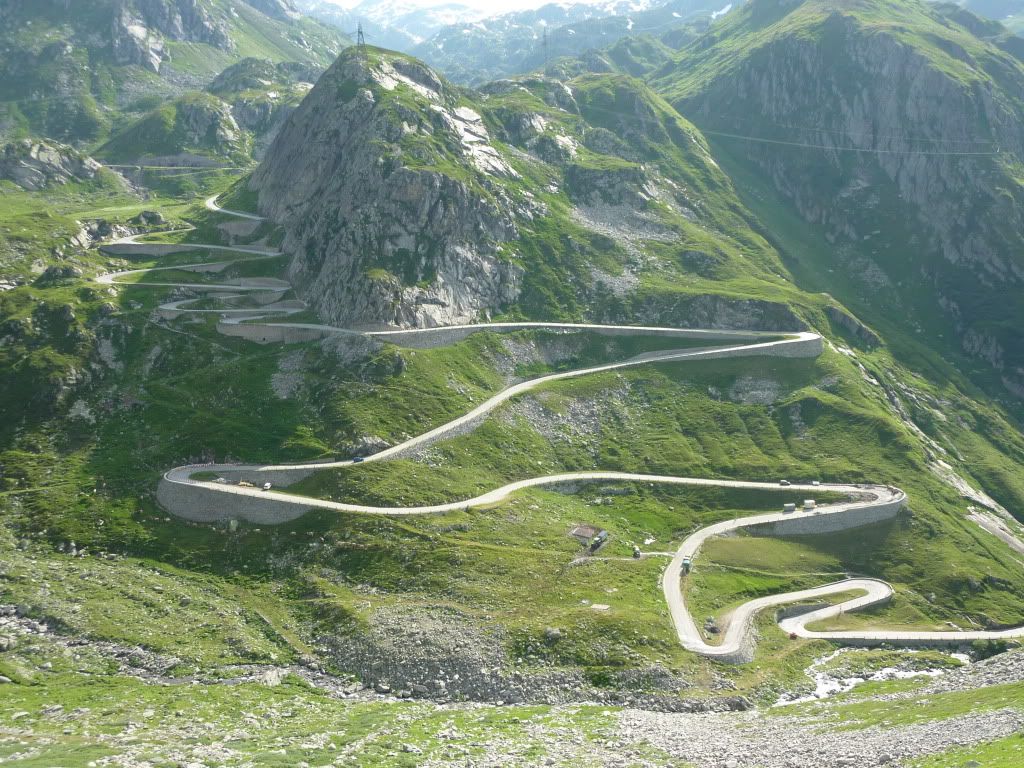 Don't want to bring your own bike?
AlpineBiker.com has negotiated special discounted rates with Honda Geneve for riders on their tours, so please contact me with details of the type of bike you're interested in and I will advise the applicable reduced rate.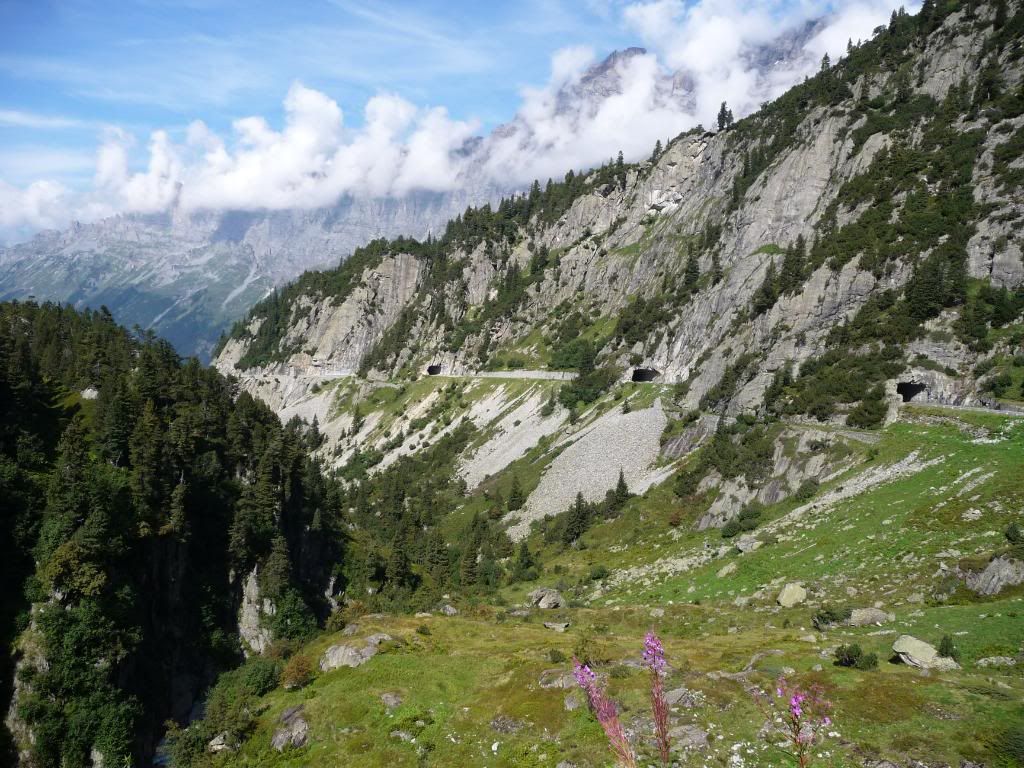 Come and experience the "tour of a lifetime"

Hoping to meet and ride with you in 2014- the "AlpineBiker"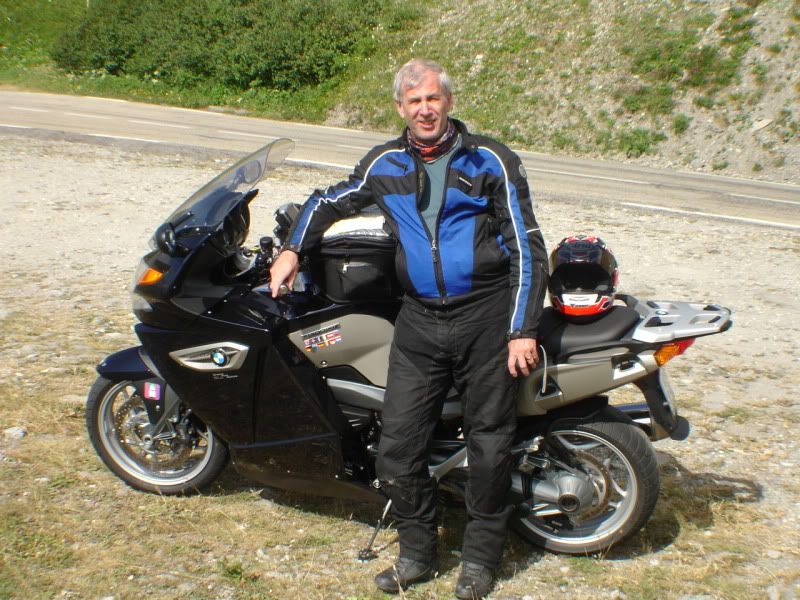 Friday, March 7, 2014



Home
Tour descriptions
2014 Tour dates/prices
Rider comments
Contact/location
FAQ's
Gallery
About me
Blog
Links
POPULAR TAGS
Alpinebiker
BMW K1300GT
Contour HD
Col du Mt Cenis
Col du Grand St Bernard
Col du Petit St Bernard
Col de la Bonette
Col du Labouret
Gorges du Cian
Col du Rousset
Col de Leuns
Lac de Serre Poncon
Gorges du Verdon
Col d'Izoard
Swiss Alps
French Alps
Jura Region
Route Napoleon
Route des Grandes Alpes
Alpine photographs
Motorcycle adventure holidays
Mountain Passes tours
Guided motorcycle tours in the Swiss Alps
Guided motorcycle tours in the French Alps
Guided motorcycle tours in the Jura region of France
Alpinebiker tour films
Swiss Alps photos
French Alps photos
Jura region photos